OutdoorHub
Saginaw Bay Divers with the New Savage Renegauge
The birds were on the move, the migration was in full swing and we had a front row seat out on Saginaw Bay in Northern Michigan. Despite the 40 MPH winds and the birds travelling at what seemed like warp speed, we were able to connect on quite a few big water divers with the all new Savage Renegauge. We have been testing out this shotgun since early turkey season, and now it was time to stretch the legs on the Renegauge Waterfowl in some of Michigan's most adverse conditions.
The Renegauge comes readily available in 4 different models. You have two choices in turkey guns; one in Mossy Oak Bottomland and the other in Mossy Oak Obsessions. Both turkey guns feature a 24" barrel and MSRP is just shy of $1,600. It proves to be a very nice shotgun to tote around the turkey woods coming in at 7.8lbs which makes running and gunning a lot easier after the initial morning roost sit.
Now that we are well in to fall and conditions have started to turn towards old man winter, it was time to get out on the big water and chase some migrating diver ducks.
For this hunt, I was using the Renegauge Waterfowl edition with the 28" barrel in the Mossy Oak Shadow Grass Blades pattern.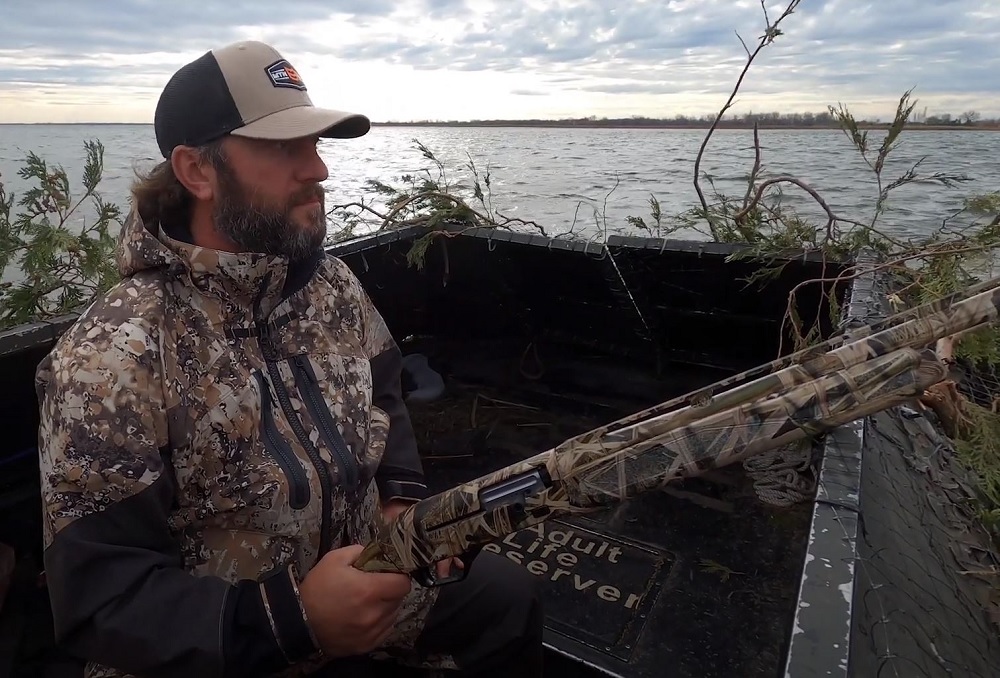 This gun, as well as the field model, which is all black, have a couple different options when purchasing. They both come with three standard chokes; full, modified and improved but you also have the ability to choose between a 26" or 28" barrel.
The Waterfowl versions has the same MSRP as the two turkey guns, but the field model comes in just under $1,500. All four models are currently only available in 12-gauge models and all have a 3" chamber.
Divers are notoriously quick and also seem to be made of Kevlar, often requiring one, two or even three follow up shots. Especially if they start diving on you! The Renegauge proved to be the perfect tool for the job. The heart and soul of the gun is the innovative D.R.I.V gas system. This stands for Dual Regulating Inline Valve, and this system ensures excess gas vents outwards before it drives the bolt, resulting in consistent ejection, less felt recoil, and a lightning fast cyclic rate for dependably fast split times. With this system you can also easily swap between low brass target loads all the way up to magnum goose loads, and never have to worry about cycling issues.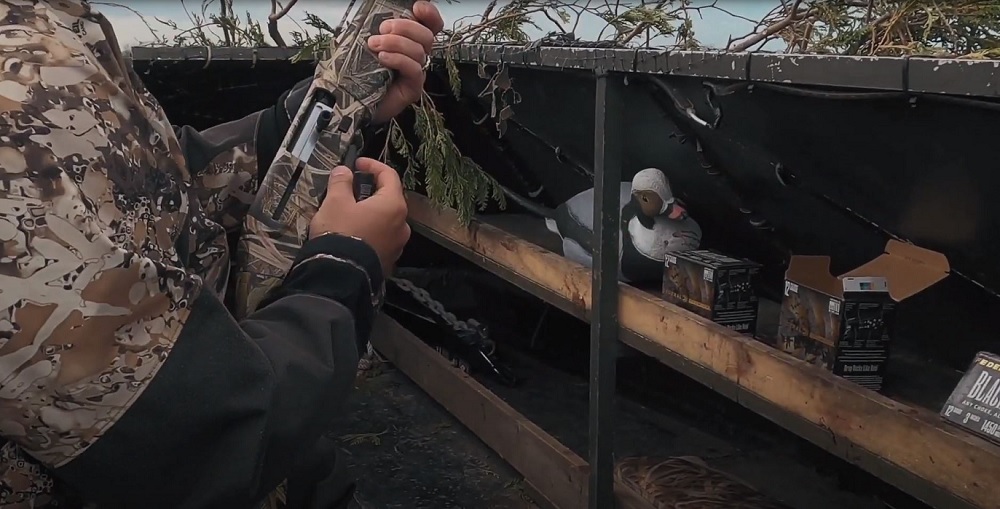 Another feature of this gun that I absolutely love is the option to customize the butt stock to fit your desire. Similar to the 110 AccuFit on their rifles, you have the ability to swap out different comb pieces and butt stock shims to get you the perfect length of pull and comb height for a proper cheek weld. If you have done any bit of wing shooting, you know how important it is to be able to pull up a shotgun and immediately get to that natural point of aim. By adjusting the modular pieces that come with the Renegauge, you can quickly and easily create yourself a custom fitting shotgun which will drastically improve your accuracy.
The complete list of Key features are as follows:
R.I.V. gas system
Mossy Oak Shadow Grass Blades Camo
Adjustable stock for length of pull, comb height, and drop & cast
One-piece, chrome plated action bar assembly
Chrome plated reciprocating components
Stock rod buffer to reduce felt recoil
Fluted barrel with melonite finish
Carbon steel ventilated rib with red fiberoptic sight
Competition-ready easy loading magazine port
Oversized controls
Includes Full, Improved Cylinder, Modified choke tube (Beretta/Benelli Mobil)
3? Chamber
Ultimately, the Renegauge Waterfowl performed flawlessly just as I suspected it would and we were able to take home our fair share of Saginaw Bay divers. Next time, we are gonna head further offshore in search of some beautiful Long-tails, more commonly known as Old Squaw. Do yourself a favor and head on over to Savagearms.com and check out the 4 different models of the new Savage Renegauge. I am confident you will find a model that is just right for you!
The post Saginaw Bay Divers with the New Savage Renegauge appeared first on OutdoorHub.